We build bespoke flower stand displays to suit your business needs. Whether that's for dedicated floristry business, supermarket setting or a large market/trade show display stand.
We can design stands for different types of stock including bucket ring displays that hold both square and round buckets, step, flat or tilt shelf displays, hanging basket stands with hooks or much larger staging units for floristry events. Some of our more compact range of stands can be folded down and stacked neatly together offering vital extra space spacing for transport or warehouse/stock room storage. 
Compact Fold Away Flower Display Stands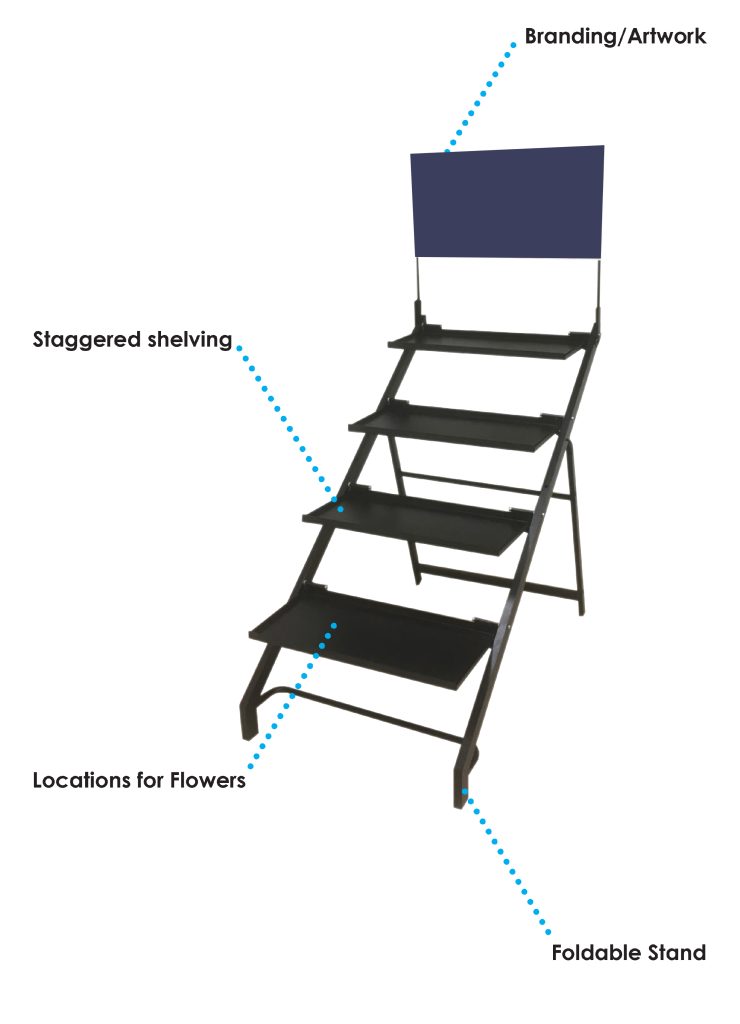 Key Features
Compact design, doesn't take up a lot of shop floor space. 
Staggered tiered shelves so customers can see stock.
Can be folded away and can be supplies with a storage trolley to easily move the stands or a static storage rack. 
Choice of coloured powder coat.
Optional branding with printed vinyl logos. 
Built by our expert team on site.
Made to suit your requirements.
Made in the UK.