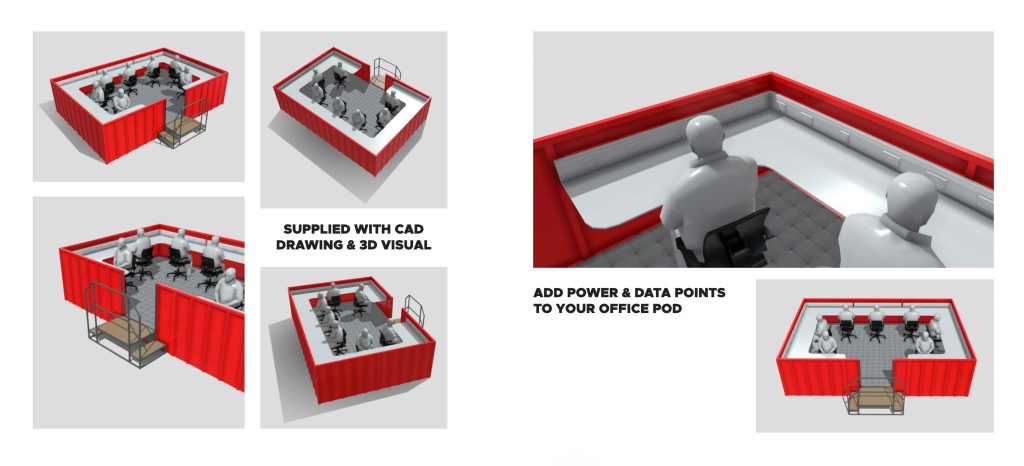 We build bespoke office pods and industrial work cubicles to suit your business needs. Larger open plan offices often need these solutions for one to one meetings, interviews or quiet working. They're compact in size and versatile offering vital extra space. Industrial work cubicles are a heavy duty option that can help divide up large warehouse spaces into sections without the need to build in permanent structures like walls to change layouts. 
Office Pods
Our office pods have been used for meeting rooms, training and education rooms, phone booths, work pods for distraction free working and interview rooms. Our design team will work closely with you to design and fit as many pods as you require. They can be designed with fitted or wheeled desks, compact storage options electrical points, phone and internet ports. If you have workplace equipment such as sound equipment, televisions, speakers or monitors we can work with you to incorporate these into the design with the inclusion of adjustable monitor arms, or microphone holders.
Industial Cubicle Pods
Our industrial cubicle pods are designed for warehouse environments. With sturdy steel panelled walls that can be powder coated in your brand colours. They're ideal for warehouse spaces that require laptops and computers to be accessible but also kept in a designated work area. They can also serve as an observation point for monitoring purposes. Steps and ramps can be incorporated into the design.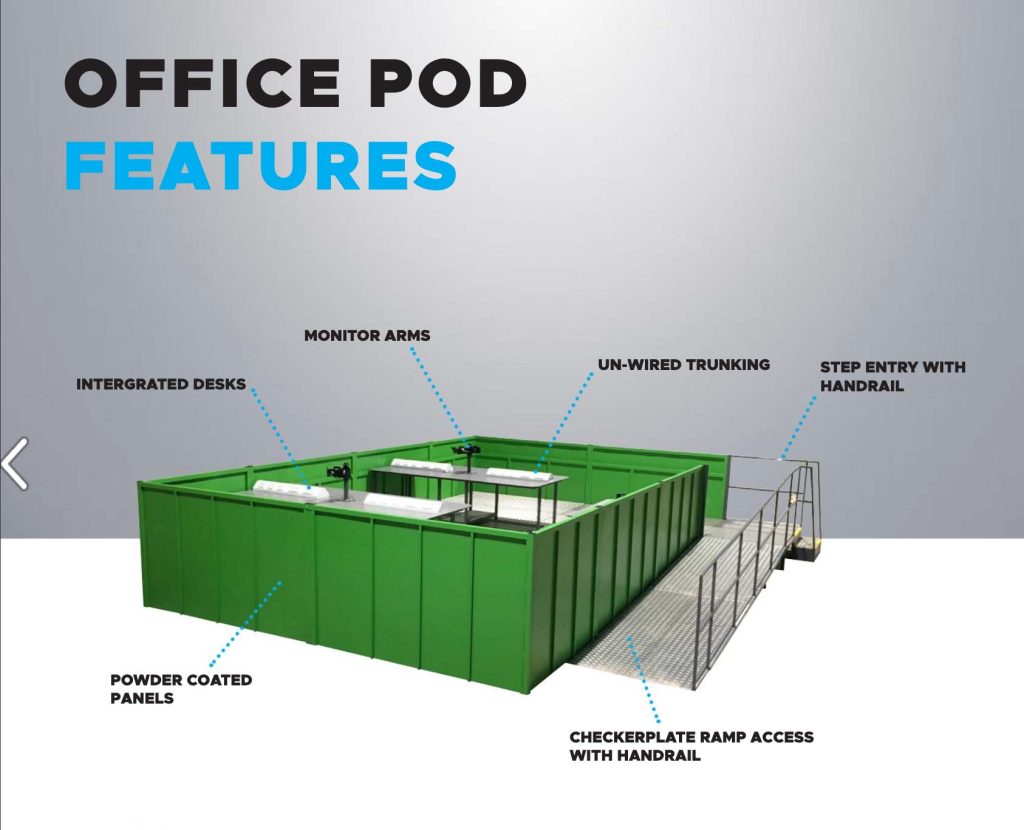 Key Features
Integrated desks and storage options. 
Optional monitor or screen arms.
Optional power points. 
Step or ramp entry with handrails.
Choice of coloured powder coat.
Optional branding with printed vinyl logos. 
Built by our expert team on site.
Made to suit your requirements.
Made in the UK.
Warehouse Pod Installation Gallery