Norseman Direct's bespoke van loading ramps can be designed for a range of vehicles. They're gravity fed so require no power source. They can be designed with low-maintenance rollers and fold-down gates to stop stock at the bottom or guide the stock into the van. Their sturdy design allows them to take heavier loads than a standard alloy ramp and their height makes them an ideal for loading bays. 
Can be built to the length and widths you require. Just get in touch through our bespoke design service to talk to our expert design team who will help you design and then build to your specifications.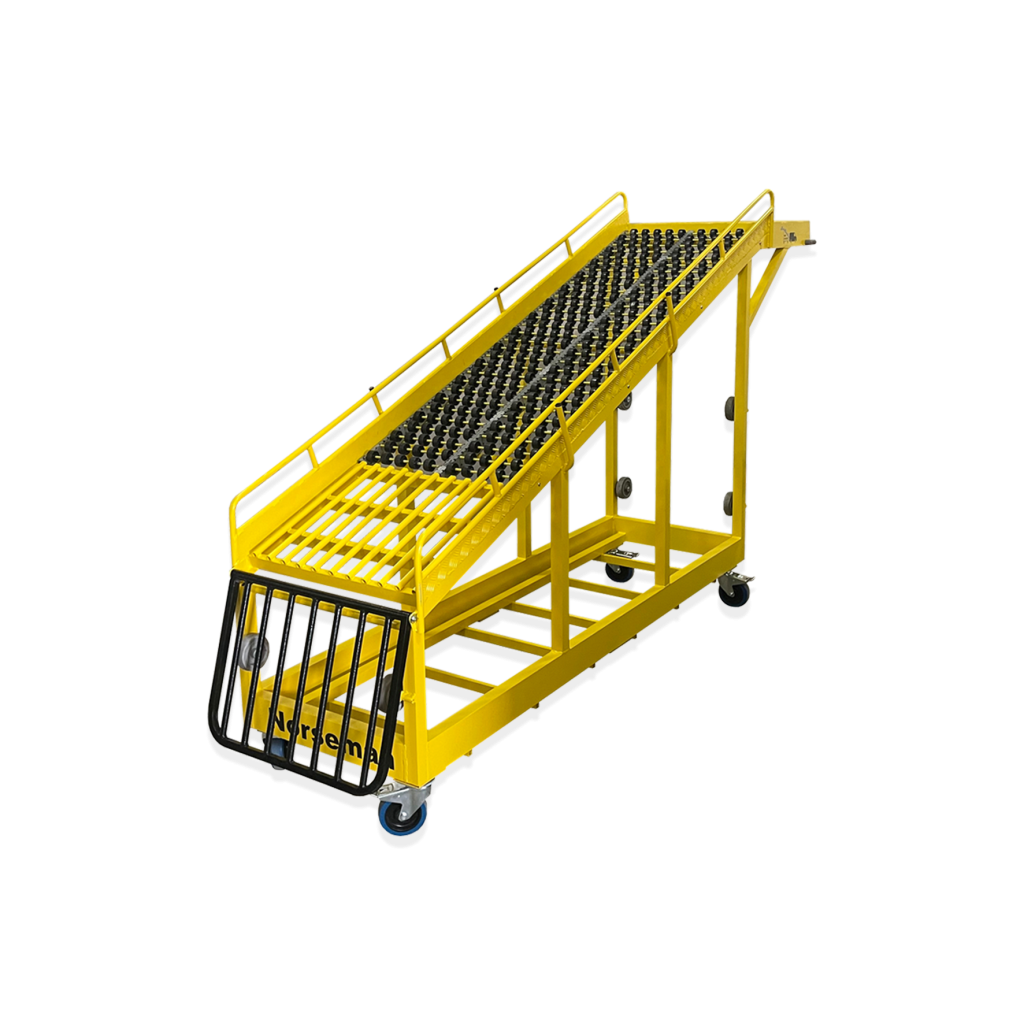 Key Features
Compact and mobile. Can be stored when not in use.
Gravity fed wheel belt requiring little to no maintenance.
Safer and quicker than loading with a standard truck and alloy ramp.
Rubber bumpers protect vehicles from accidental impact.
Locking wheels secure the unit in place when loading.
No fittings or fixtures required. 
Delivered fully built.
Made to suit your requirements.
Made in the UK.
Watch The Product In Action