Norseman Direct are always seeking to keep up to date with the latest technology advancements in the workplace. With the introduction of robots to move and organise stock we've designed and built sturdy shelving that can be lifted and moved by AMR – autonomous mobile robots.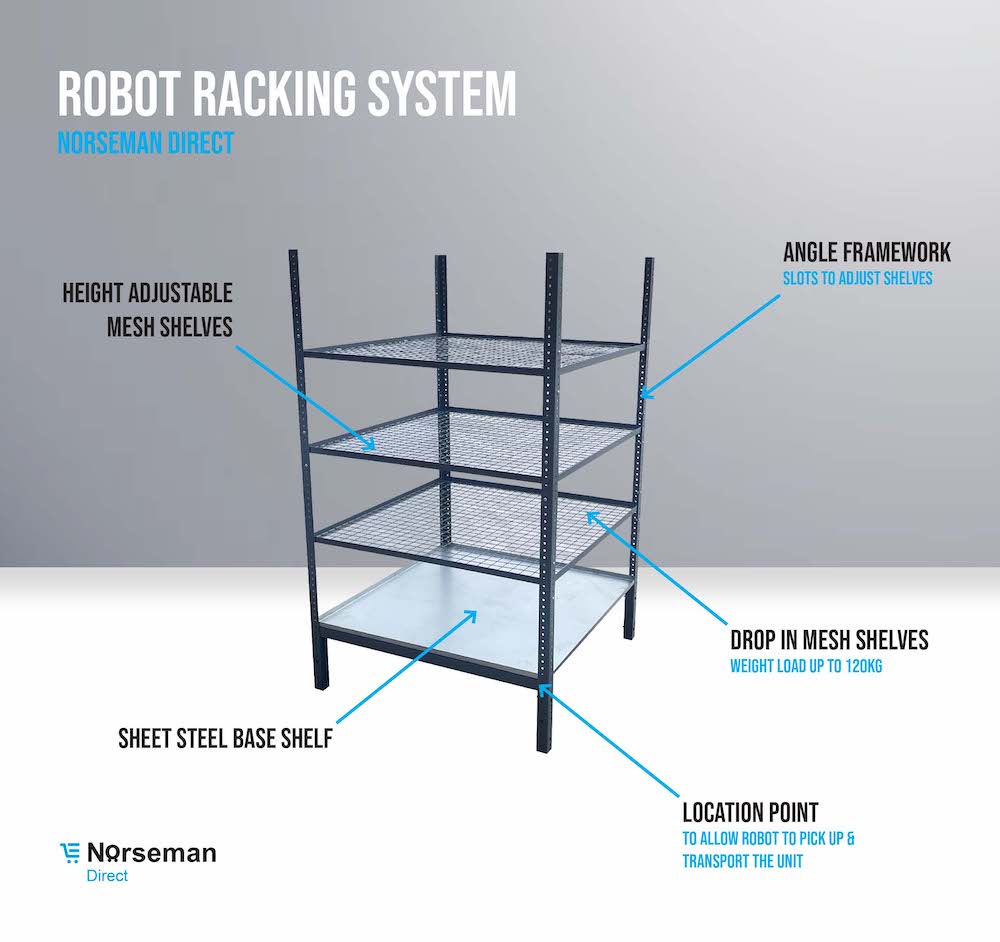 What Are AMR?
An autonomous mobile robot (AMR) is a robot that is programmed to follow environmental input in order to follow a path. The onboard sensors and preprogrammed maps allow it to function without oversight. Think of a more sophisticated robot vacuum that can lift heavy loads. Their specialist software; WES or warehouse execution software, helps them identify obstacles and learn their way through warehouse environments.
What Can You Build For AMR?
We can build racking for any type of AMR. We work directly with companies to make sure the racks have the right weight distribution and can include the necessary sensor inputs into the build for the robots to function.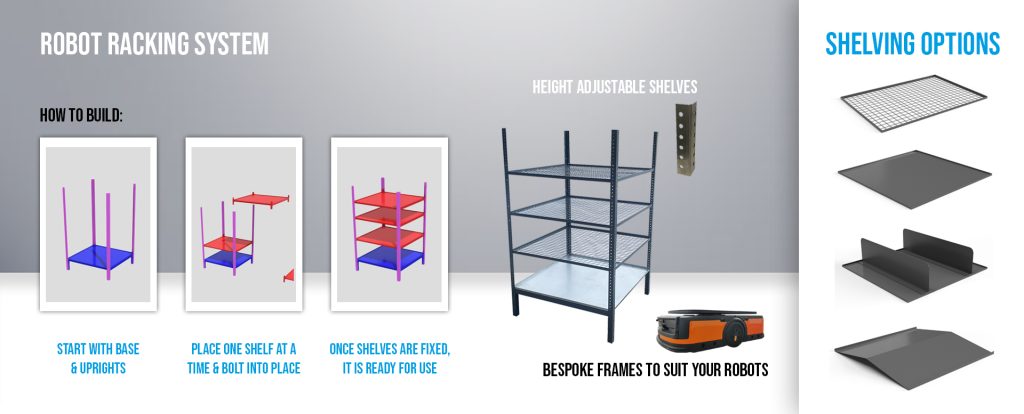 Key Features
Flat pack – ability to build on-site.
Height-adjustable shelves.
Location point on base for the AMR to locate to.
Made to suit your requirements.
Made in the UK.
Watch The Product In Action